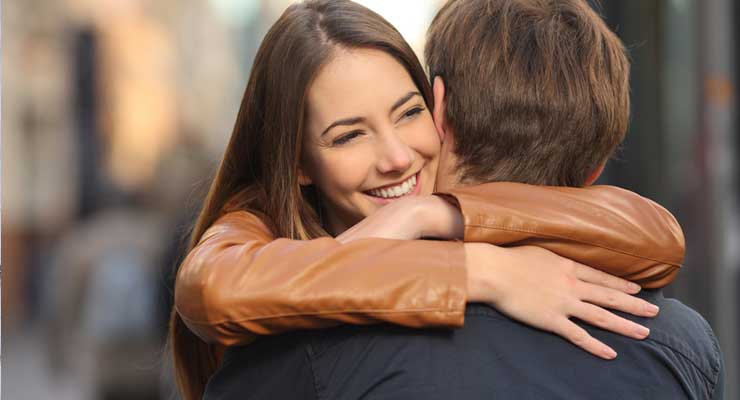 I've written about the tough times I had growing up with my Dad in "Our Parents, Our Depression."
My Dad died almost forty years ago when I was nineteen.  A long time has passed. But the pain of my childhood still lives within me. That experience led to my depression when I hit forty.
Its shadow has dimmed, yes.  I have worked hard to let it go and overcome it. And I think I've done a great job.  It isn't so much the abuse I recall anymore. But the loss of what could have been us as father and son.
My Father, the Visitor
Mary Oliver captures my feelings in her poem, "The Visitor."
My father, for example,
who was young once
and blue-eyed,
returns
on the darkest of nights
to the porch and knocks
wildly at the door,
and if I answer
I must be prepared
for his waxy face,
for his lower lip
swollen with bitterness.
And so, for a long time,
I did not answer,
but slept fitfully
between his hours of rapping.
But finally there came the night
when I rose out of my sheets
and stumbled down the hall.
The door fell open
and I knew I was saved
and could bear him,
pathetic and hollow,
with even the least of his dreams
frozen inside him,
and the meanness gone.
And I greeted him and asked him
into the house,
and lit the lamp,
and looked into his blank eyes
in which at last
I saw what a child must love,
I saw what love might have done
had we loved in time.
Myself, the Father
I haven't written about my own experience of being a father, myself.
I find myself amazed and so blessed to have raised such a wonderful, kind, and brilliant daughter with my wife. Thoughts of her as a child I held in my arms mix now with her as a college-aged young woman.  They're different, but the same. And that will always be true. She'll always be my girl.
In so many ways, being her Dad has healed the fractures my father created in me.  Love can do that.
I think, in the final analysis, only love can do that.
So, for all you fathers and sons out there, I thought I would share this sweet poem, "My Father's Waltz," from Theodore Roethke:
The whiskey on your breath
Could make a small boy dizzy;
But I hung on like death:
Such waltzing was not easy.
We romped until the pans
Slid from the kitchen shelf;
My mother's countenance
Could not unfrown itself.
The hand that held my wrist
Was battered on one knuckle;
At every step you missed
My right ear scraped a buckle.
You beat time on my head
With a palm caked hard by dirt,
Then waltzed me off to bed
Still clinging to your shirt.
Happy Father's Day.
By Daniel T. Lukasik