I've written a lot on stress, anxiety and depression in the legal profession, but not about the judiciary. There has been much commentary, research and Law Journal articles about what ails law students and attorneys — but not about judges.
I guess that's not surprising.  In my work, I have spoken with scores of judges from all over the country.  It's a noble, important calling in life.  But it's also very stressful, demanding and . . . lonely.
Isolation, Loneliness & the Judiciary
In an article for Judicature magazine, psychiatrist Isaiah Zimmerman culled through twenty years of notes he accumulated from treating state and federal judges.  Here are the voices of the judges in their own words: 
"Before becoming a judge, I had no idea or warning, of how isolating it would be."
"Except for those very close, old friends, you cannot relax socially."
"Judging is the most isolating and lonely of callings."
"The isolation is gradual.  Most of your friends are lawyers, and you can't carry on with    them as before."
"When you become a judge, you lose your first name!"
"It was the isolation that I was not prepared for."
"After all these years on the bench, the isolation is my major disappointment."
"The Chief Judge warned me: 'You're entering a monastery when you join this circuit.'"
"I live and work in a space capsule – alone with stacks of paper."
"Your circle of friends certainly becomes smaller."
"Once you get on the appellate bench, you become anonymous."
These weren't isolated comments or small pockets of pedestrian sadness.  Dr. Zimmerman notes that about 70% of the judges he interviewed came up with these observations on their own.
There are several things that contribute to a sense of judicial loneliness.  The Code of Judicial Conduct imposes restrictions on judicial behavior both in and out of the courtroom.  Judges must avoid the appearance of impropriety and thus must be cautious and keep an appropriate distance and bearing at social and bar events. There are good reasons to have these restrictions, but if a judge isn't careful to live a balanced life, they can help trigger a profound sense of lonesomeness.
Loneliness isn't just emotionally painful; it's also dangerous to your health on multiple levels.  According to an article by psychologist, Hara Estroff Marano, writes:
"Evidence has been growing that when our need for social relationships are not met, we fall apart mentally and even physically. There are effects on the brain and on the body. Some effects work subtly, through the exposure of multiple body systems to excess amounts of stress hormones. Yet the effects are distinct enough to be measured over time, so that unmet social needs take a serious toll on health, eroding our arteries, creating high blood pressure, and even undermining learning and memory."
Given the pressures and isolation of the job, judges need to recognize the dangers associated with loneliness: unhappiness, discontent, health problems and perhaps . . . depression.
Judges and Depression
Judges are supposed to be problem solvers in black robes; not human beings with psychological problems of their own.
Given the position that judges occupy in our society, the stigma around disclosure to others –and perhaps getting treatment for clinical depression — is much, much greater.
One psychiatrist I know who treats judges told me that judges request very early or very late weekday or weekend appointments.  Moreover, they ask not to be scheduled before or after another lawyer or judge and pay in cash so as not to attract attention or leave a paper trail.
For the first ten years of my career, much of my practice was spent litigating cases in state and federal courts in New York City.  One of my best friends from those days is now a judge.  When I decided to go public with my depression eight years ago by writing an article for Trial magazine, my friend called me for dinner to catch up on things.  He wanted to know how I was feeling and expressed concern about my plans to go public about my depression.
"Dan, why can't you write the article anonymously," my friend said.  "But that's the problem, isn't it?" I replied. "Why should I have to write such an article anonymously? What do I have to be ashamed of?  Depression is an illness no different than diabetes or heart disease.  Would I write an article about those illnesses . . . anonymously?"
We kept in contact with dinners and phone calls over the next eight years, but over time our conversations centered less on my depression and well-being and more on his.  You see, my friend the judge disclosed to me that he was suffering from depression and had tried to commit suicide some years before.
I think he felt he could trust me.  Moreover, I think my disclosure gave him implicit permission to talk about his pain and struggles; a hurt only his therapist and wife knew of.  He spoke of the loneliness of his job and how he missed the collegiality of his old large firm.  But, he said that on the balance, he'd rather be a judge and didn't regret his change in vocation; a move from the courtroom to the chamber.  He liked his job, enjoyed the intellectual challenge and the chance to do justice.
The statistics on lawyer depression are deeply troubling.  They suffer from depression at a rate twice that (20%) of the general population.  As such, about 200,000 of this nation's 1 million lawyers are struggling with depression right now.  No studies have been done on judicial depression.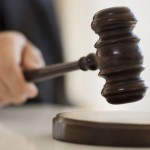 There are 1,774 federal level judges in the U.S. Were you to plug in the 20% depression rate we see with attorneys to the number of judges; approximately 350 judges across America are suffering from depression. Even though there haven't been any studies of judicial depression, why would we expect the 20% rate to be any different than that found with attorneys?
I couldn't find any statistics on how many state judges there are in the U.S.  New York State has 1,250.  Were you to plug in the 20% depression rate we see with attorneys to the number of these judges, approximately 250 of the Empire State's judiciary are suffering from depression.
This isn't sadness or burnout, but true clinical depression.  Sometimes, we confuse being down in the dumps with depression. They're really not the same thing – not even close. Here's how psychologist Richard O'Connor, best-selling author of the book Undoing Depression, distinguishes it:
"Everyone knows what depression feels like.  Everyone feels the blues at times.  Sadness, disappointment, fatigue are normal parts of life.  There is a connection between the blues and clinical depression, but the difference is like the difference between the sniffles and pneumonia."
Nobody's Perfect
Perfectionism is also an indicator for depression.  In his article Even Judges Get the Blues, Judge Robert L. Childers writes:
"Because of the weight of public expectation, judges generally feel that they should be perfect.  Not only do they feel that they should be fair, impartial, and make the right decision 100 percent of the time, but the public expects this of judges as well, as do the lawyers who practice before them.  This can create undo pressure for judges and, consciously or unconsciously, keep judges from admitting or recognizing the signs of debilitating disease."
An article from the ABA Journal, Perfectionism, Psychic Battering' Among Reasons for Lawyer Depression, states: "Lawyers [and judges] are taught to aim for perfection, to be aggressive and to be emotionally detached. They 'intellectualize, rationalize and displace problems on others' . . .. They don't take direction particularly well. They tend to have to have fairly elaborate denial mechanisms. And they tend to challenge anything they're told."  In another article from the ABA Journal, it notes that when combined with depression, perfectionism makes it harder for a person to seek help.  And in the worst case scenario, leads to suicide.
Loneliness & Depression
Depression is a multifaceted illness that has several different causes – some genetic, some physical and some emotional.  In the depths of my depression, I felt very alone – like I was trapped at the bottom of a dark well.
Many with depression isolate themselves because it's painful to be around others.  I would hang out at Starbucks and do my work.  I didn't want others I knew to engage me; I didn't want others to see the pain I was desperately struggling with.
I've found that loneliness and depression often travel the same road.  This creates a lot of problems because the two can feed off one another.
According to psychologist Dr. Reena Sommer:
"Depression is a problem that often accompanies loneliness. In many cases, depressive symptoms such as withdrawal, anxiety, lack of motivation and sadness mimic and mask the symptoms of loneliness. In these cases, people are often treated for depression without considering the possibility that loneliness may be a contributing and sustaining factor in their condition."
Generally, the debilitating symptoms of depression can usually be managed with antidepressant medication. But when the underlying loneliness is ignored or overlooked, the depressive-like symptoms will probably continue. Unless the reasons for loneliness and depression are separated out, it can easily turn into a 'chicken and egg' situation where depression leads to loneliness, and loneliness leads to depression."
Turning It Around
While depression might not be our fault, it is our responsibility to get better.  We need to start behaving and thinking in constructive ways.  Here's some food for thought for those on the bench:
Get help.  You can't handle this by yourself.  It is a problem bigger than any individual person.  The ABA's Commision on Lawyer Assistance Programs created a Judicial Assistance Initiative.  Reach out to them and they can get you pointed in the right direction.
You may have to take antidepressant medication to help you.  That's okay.  You may have a chemical imbalance that you need to address.  For many, psychotherapy alone won't help until they quieted down their somatic complaints — e.g. fatigue from sleep problems – so that they can have the energy and insight to work on their problems.
Whether you need medication or not, you will need to confront your negative thinking with a therapist.  A lot of research suggests that cognitive behavioral therapy is a particularly effective form of treatment for depression.  Interview a couple therapists before you settle on one.
Exercise. The value of exercise is widely known: It's simply good for everybody. For a person with depression, it becomes not just about a healthy habit, but a critical behavior and habit – they absolutely need to work out.  In his book Spark: The Revolutionary New Science of Exercise and the Brain, Harvard psychiatrist John Ratey devotes a chapter to the importance of exercise in alleviating depression.  Please check this book out.
If you have a spiritual practice, do it.  If you don't, think about starting one.  This could be anything from a formal meditation practice, going to Mass, or walking the woods.  A lot of research suggests that people who have a spiritual practice do better with depression recovery.  If you believe in God or a higher power (I am Catholic), you can avail yourself of help and support from Someone who is bigger than your depression.  If you do not believe in God, maybe you believe in some other form of spirituality you can tap into.  Spiritual growth and development, in my opinion, are very important pillars of recovery. Two books from my tradition include Seeing beyond Depression by Father Jean Vanier and Surviving Depression: A Catholic Approach by Sister Kathryn James Hermes.
Get educated. Read some good books on the topic. As part of your education, learn about the powerful connection between stress, anxiety and depression.  On this subject, I recommend Dr. Richard O'Connor's Undoing Perpetual Stress: The Missing Connection between Depression, Anxiety and 21st Century Illness. Dr. O'Connor suggests that depression is really about stress that has gone on too long. The constant hammering away of stress hormones on the brain changes its neurochemistry.  This can and often does result in anxiety disorders and/or depression.
Build pleasure into your schedule.  Judges, like all those in the legal profession, are busy and have the "I will get to it later" mentally – especially when it comes to things that are

healthy

pleasures.  We have to jettison this approach to how we live our days.  We must begin to take time – now – to enjoy pleasurable things and people.  A hallmark of depression is the inability to feel happiness or joy.  We need to create the space where we can experience and savor good experiences and feelings.
Practice mindfulness. In mindfulness meditation, we sit quietly, pay attention to our breath, and watch our thoughts float by in a stream of consciousness. Normally, we immediately react to our thoughts (e.g. "I am losing my mind with all of these deadlines").  With mindfulness practice, we can begin – slowly – to let the thoughts and feelings float by without reacting to them.  If such an approach to depression seems far-fetched, read the best-selling book The Mindful Way through Depression: Freeing Yourself from Chronic Unhappiness, for an excellent primer on how you can incorporate mindfulness into your day.
Remember to be kind to yourself. It sounds so simple. I tell this to depressed lawyers and judges all the time and they usually look puzzled.  They often admit that they have rarely, if ever, thought about it and don't know how to be kind to themselves.  I believe that it first begins with a conscious intention – "I am not going to treat myself poorly anymore." Such a simple refrain can help us.  Depression is often built on poor mental, emotional and physical habits. We must learn to acknowledge that we are worthy of love from others and ourselves and that part of such love involves taking better care of ourselves.
Spend time outside and in nature.  We humans forget that we are part of nature and the animal kingdom.  We need fresh air and sunshine.  Even more so when the darkness of winter strikes.  If you live in a part of the country with long winters, load up on vitamin D and consider using a light box to help you.
If you or a judge you know might be suffering from loneliness and/or depression, please forward this article to them.  Here's a list of depression's symptoms and a self-test from the Mayo Clinic.