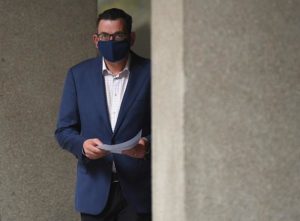 "True Stories" is a new series of guest blogs I am running. Here's an anonymous account by one small firm attorney who shares his story about his depression both before and after COVID-19. 
The practice of law is difficult even at the best of times.
Lawyers require a certain psychological stability. Attorneys in medium-sized and larger firms face the added pressures to bill significant hours and compete with colleagues. Advocates in smaller firms can experience social isolation and are often weighed down by administrative burdens.
As a small firm practitioner, I have found the time since Friday, March 13, 2020, when lockdowns began, particularly difficult. It was on that date that the world changed forever. I am, of course, speaking about the pandemic. There have now been approximately 3 million people who have died, and over 100 million reported cases of COVID-19 worldwide since that fateful day. I write mindful that the pandemic is improving in some jurisdictions and that it remains a dire and daily threat in others.
My Depression Begins
But this is not where my story of depression begins. It began in 2015.
I remember the day well. It was just before my 34th birthday. At some point around 11 a.m. I was suddenly paralyzed with anxiety while reviewing a depression transcript. I had never felt that way before. I left the office shortly after 2 p.m. and began aimlessly wandering the city. I was gone for hours. I do not even remember where I went. My brain was in a fog. I felt as if I could not breathe. And so it began.
Over the coming months, my depression got worse. It became hard to concentrate at work. Almost anything would distract me. I was suddenly paralyzed by fear when I received correspondence from opposing counsel. At times, I would react harshly and lash out aggressively after reading a letter. On other occasions, I could not look at emails or missives from opposing counsel for several hours, or I would have to have someone else in my office read it under the pretext that I was busy.
By early 2020, my routine had become the same. I was known as a "hard worker." But in reality, I was a slow worker. I spent weekends and nights in the office because I could not complete my work during the day. It would always get done but at a considerable price. I was never home.  My office became my sanctuary, place of torment, and temple all in one. The only relief I could find was my ritual of running in the evenings.
Then COVID-19 hit.
As a result of this virus, many of us have been forced to work remotely. This has meant Zoom depositions, mediations, and in some cases, Zoom trials and appeals. Many lawyers had not even seen the inside of their own offices until a month or two ago when vaccine distribution ramped up.
While some lawyers have enjoyed the reliance on technology to cut down on the costs associated with travel to distant courts, as well as the reduction in hard copies of materials, I am not one of them. I am a social person. I missed and still miss seeing colleagues and interacting with clients in person. I miss attending in-person court hearings (although I have done a few). I enjoyed waking up in the morning and loading my car full of materials and having the experience of driving to a court and parking the car, and entering the courthouse. Oral argument before a judge was one of the things that I most enjoyed about the practice of law.
I am looking forward to it all coming back at full steam.
In this virtual world, I have at times felt lost and without energy. My mind wandered and still wanders, even more than it had in the previous five years when my depression began. In fact, throughout much of the pandemic, I woke up in the middle of the night and could not get back to sleep for hours on end. I had difficulty calling clients or other lawyers on the phone. Sometimes I worked from home, and other times I would go to the office in what was, until just recently, a nearly abandoned building.
The feeling of disconnection was intense and still is to some degree as nothing is fully back to normal. I was lonely during the pandemic. Loneliness and depression go hand in hand. When one feels lonely, it is impossible to sit still and concentrate, at least in my experience. Brain fog sets in. Nostalgia becomes commonplace. The work in front of you can, at times, seem unreal. Nothing seems real.
Throughout much of the pandemic, I felt as if I was playing lawyer. Kids do that sort of thing. They dress up as police officers or firefighters. I was a kid again, at 39. Wearing a suit at the office seemed ridiculous. What was the point of getting dressed up to see no one?
Wrap Up: Some Positives, Some Negatives
With all of that said, there have been some positives. I have enjoyed keeping in regular contact with some family, friends, and fellow lawyers that I would never have seen but for the pandemic. There have been days when it had felt liberating to simply roll out of bed and start working without having to commute to an office (on those days when I opted to work from home). But mostly, I was, and still am, lost. I want the night terrors and brain fog to go away. I want to go on a proper vacation. I would like to see another country. I want this to be completely over. No more surges in Michigan, Canada, and Europe. To wake up from this bad dream. I want there to be no risk that it will all just start up again for everyone.
Then again, I will miss the coronavirus. It was nice to know that others were in the same boat as me. By this, I mean that most people experienced some form of anxiety or depression during the pandemic. I actually felt less lonely. But soon, COVID-19 will end, and all those "normies" who do not suffer from depression will go back to their seemingly wonderful lives, and I will continue on like this. Life will be no different than it has been since 2015.
I still love the law. I have no plans to leave the profession. I still enjoy serving clients. I also find the only people I genuinely relate to are other lawyers, for the most part. But the depression is still there, and it will be there after COVID-19. I know that it will still take hours to complete tasks. I know that I will still continue to work on the weekends and during the evenings because of an inability to complete all of my work within the timeframe assigned. Or maybe my depression will get worse as I age. I hope not.
I will say that regular exercise and cutting down on alcohol consumption have helped me a great deal. I used to be forty pounds heavier. I do highly recommend running, cycling, or walking, to combat anxiety and stress. Further, reducing my news consumption has helped.  Moreover, I am blessed to have found a depression support group for lawyers. It is a great feeling to realize that others in my profession struggle with similar issues.
The support group keeps me sane, knowing that I am not alone.
Further Reading
Lawyers Depression Project – Virtual, confidential support group meetings for lawyers.
Loneliness and Depression: What's the Connection?
How Exercise Protects Your Brain Against Depression and Anxiety